What is Moonbot?
Moonbot is a Cryptocurrency Trading platform for manual and automatic trading.
Manual trading based on Tick Charts and you'll need to create a manual trading strategy that include take profit percentage, stop lose, trailing profit, etc.
Automatic Trading based on strategies, You'll need to create a automatic strategy like Drop Detection, Wall detection, Pump Detection, Moonshot, Volumes, Volumes lite, Waves, Delta, MoonStrike, Combo, etc. each of this strategies include a lot of parameters that you need to adjust to open a trade.
Moonbot can connect to three famous Cryptocurrency Exchanges ( Binance, Bittrex, Huobi )
you need to create an API to connect your Moonbot to the exchange.
Guides to create API
Click here to Download Free version of Moonbot Here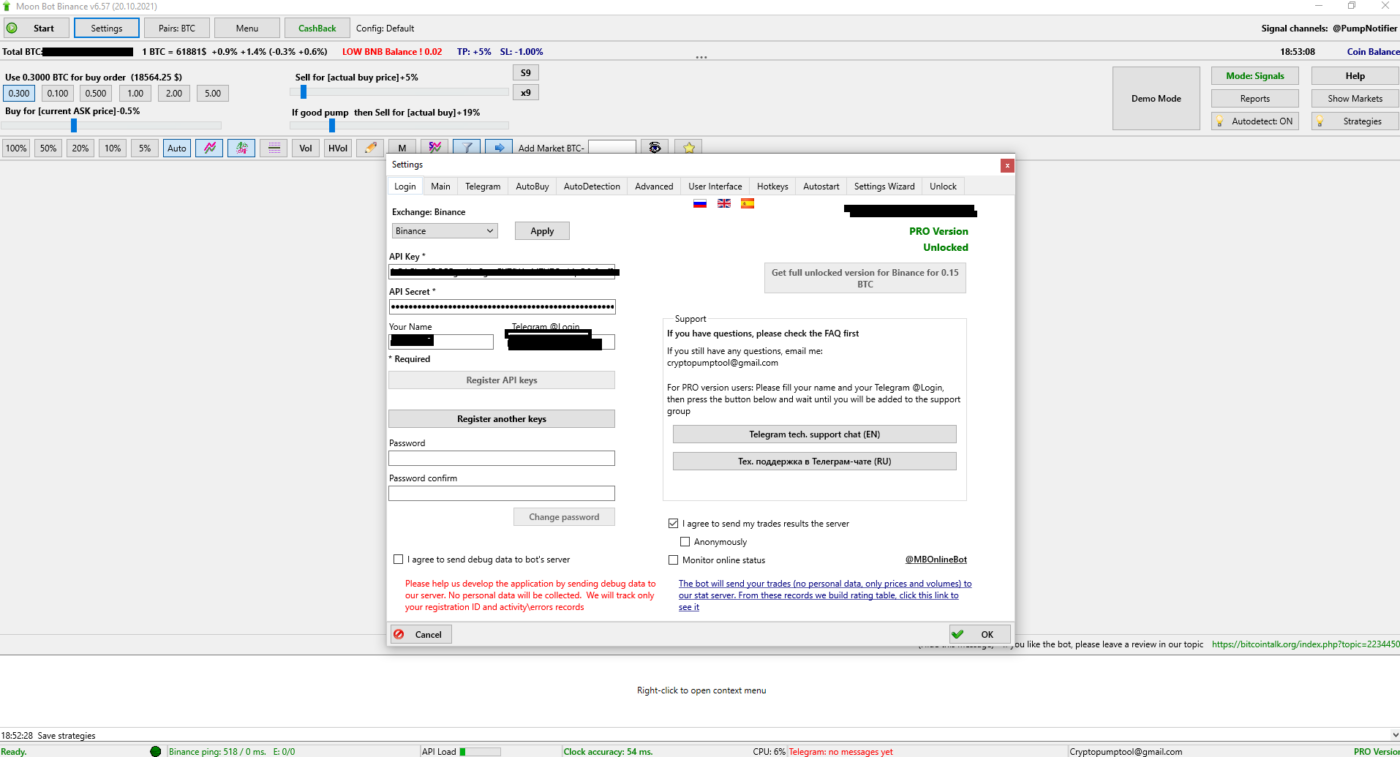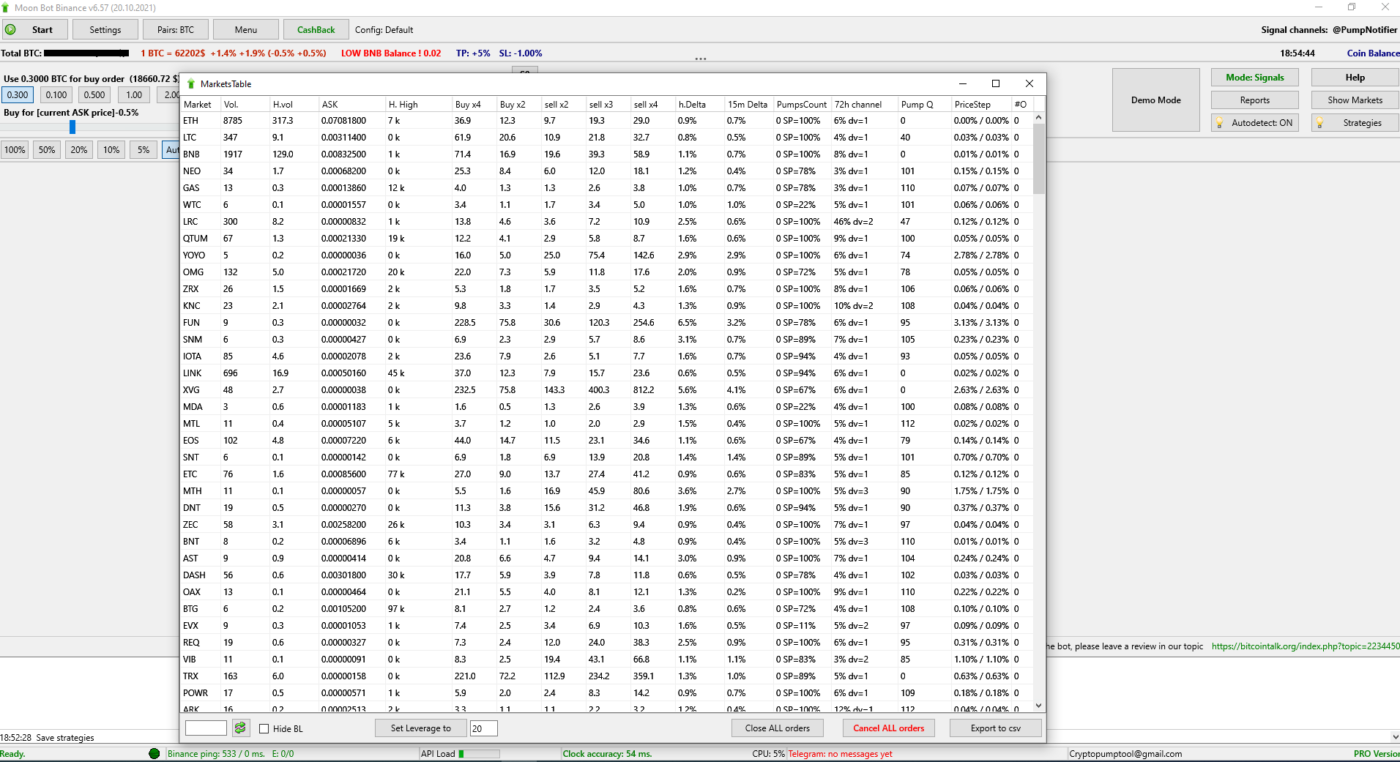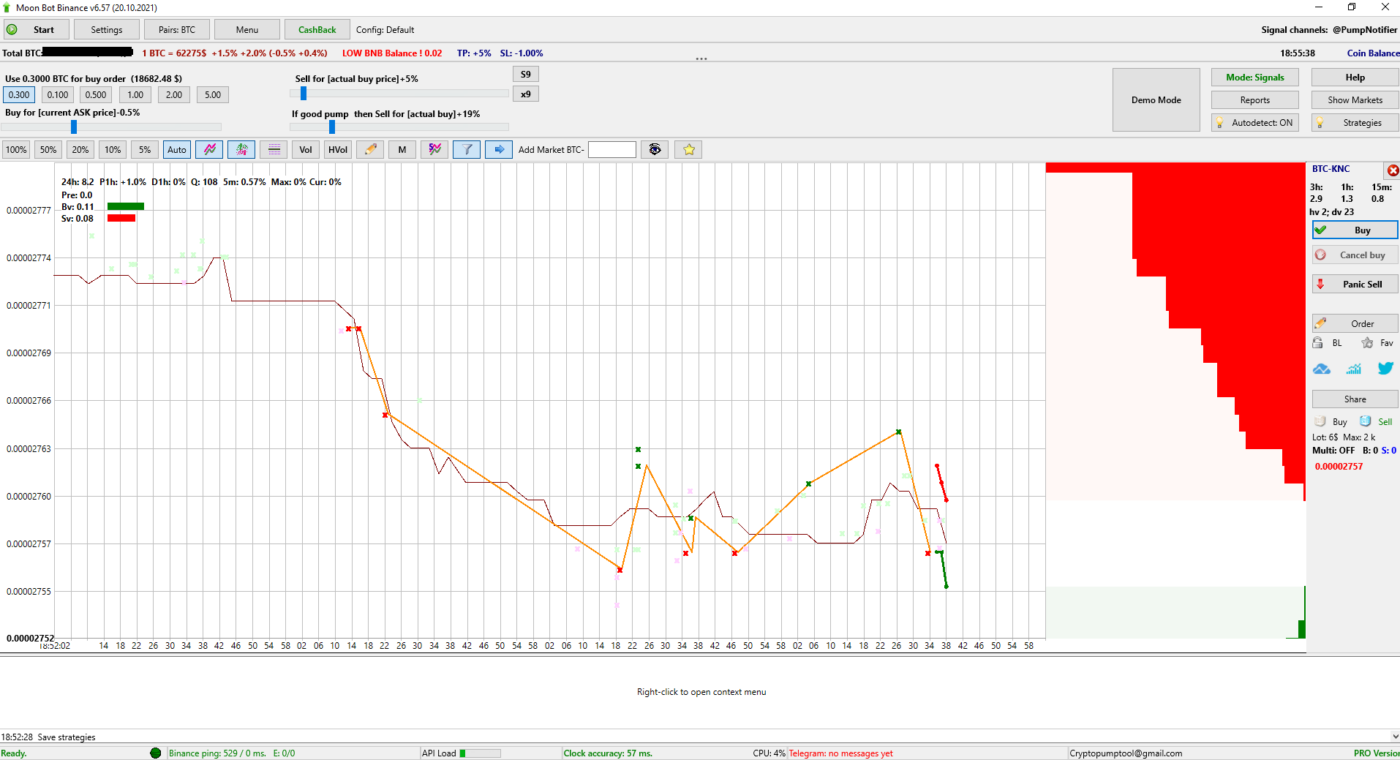 What is our Product for Moonbot?
We have two packages of Moonbot Strategies that you can use each strategy for different market situations, these strategies are ready to go and you need to copy them into your Moonbot strategy section and start it. we will add you to a channel to see which strategy you must use at the moment.
What are the benefits?
Responsible support to run your Moonbot and help you to manage your account
One month of free Mentorship.
You don't need to be a professional trader to adjust your strategy, All you need to do is copy our ready to go strategies
automatic trading
Watch our last results from Moonbot Trading platform