What is Moonbot?
Moonbot is a platform for manual and automatic cryptocurrency trading based on tick data and the display of each order on the chart.
With a Moonbot strategy the bot can enter and exit trades automatically, it will find the best coin in the market that matches the parameters we wrote for the strategy. our professional trader team made this ready to go strategies for you to start your earning even if you are not a Pro trader.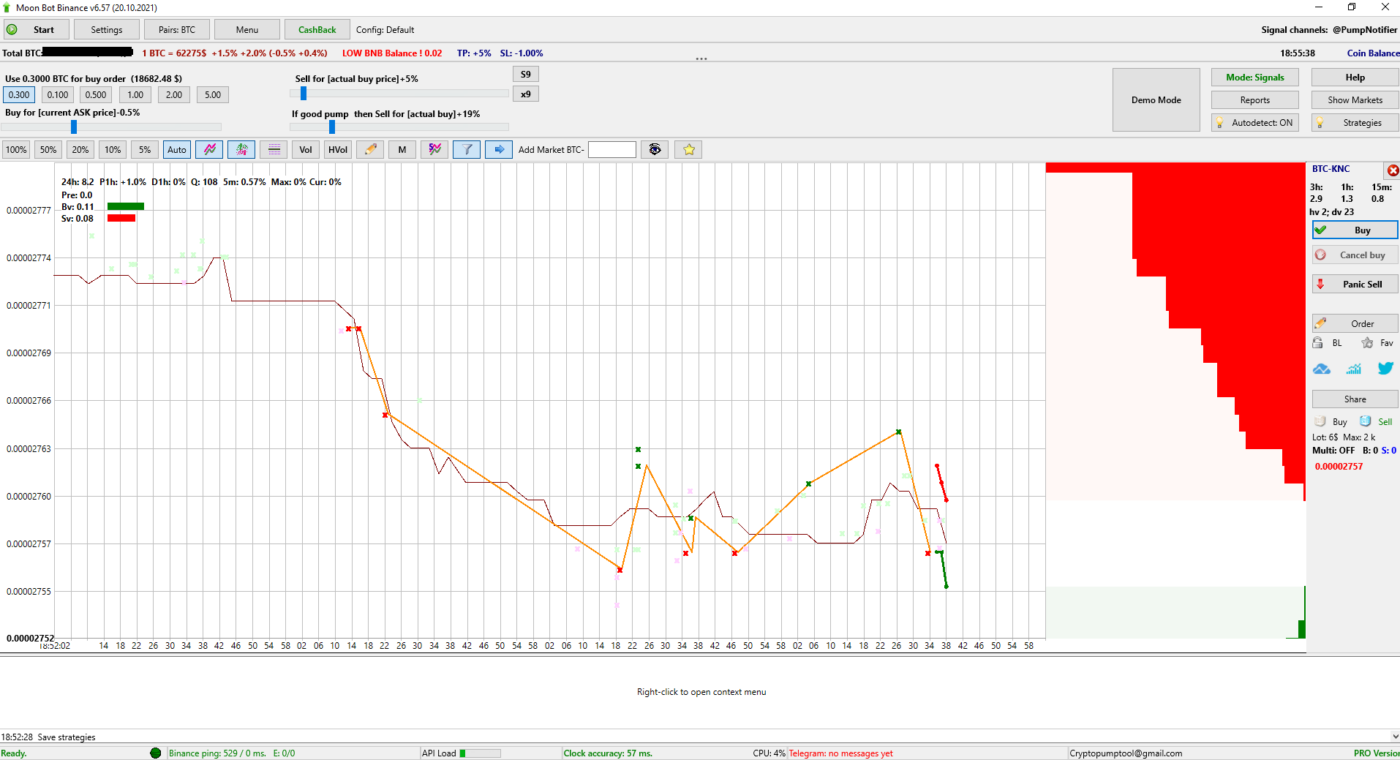 What is our services for MoonBot?
We created a package of strategies for MoonBot. With our strategies you can trade at any type of market scenario such as Bearish, Bullish, or Neutral. You can earn minimum 2.3% profit daily, it's a Package of five adjusted ready to go strategy.
What is in ISUBot strategy package?
We have two different packages for spot trading at Binance.
Both of the packages includes 5 strategies for different market situations, after purchase, we will add you to our private channel to see which strategy you must activate in specific situations like bearish, bullish or neutral.
Watch success stories