What is a Forex robot?
When it comes to forex trading, the critical part is dedicating time to monitoring the shifts in currency market movements, some traders are living full time as a trader doing research on currencies and drawing their own setups on the chart, and waiting for the best time to execute it.
on other hand, some people never traded in forex, maybe lack the time to start learning about everything they need, perhaps you see traders who spent years learning the psychology behind the market beside technical analysis. this is where Forex robots come in and do all of these things automatically. all you need to do is provide the funds to start trading and you can walk away from your PC, your robot will handle the rest.
Why do we use a Forex robot?
Forex bots are widely used in the trading world. Some traders use Forex EAs and choose not to engage in forex trading, other traders choose to use Forex expert advisors along with their manual trading strategy. by the way, using a Forex bot is fit for you and it's not related to your personality as a trader or knowledge about trading. if you feel overwhelmed when you are trading, it might be worth trying a forex expert advisor.
Recommended Reading: Get a forex robot and don't get scammed!
How are Forex bots built?
MQL4 and MQL5 are programming languages used to develop trading robots, custom indicators, and scripts for the Meta Trader 4 and Meta Trader 5 platforms. It is supported by MetaQuotes, and there is a large community of developers sharing EAs on their forums.
The first step to creating your own Bot from scratch is to learn the MQL programming language. the good news is that there are plenty of free resources available online which will enable you to learn coding EAs within a reasonable timeframe.
After you developed your own system, you should spend time backtesting it and running it in a demo environment before going live with it. Most likely, you will discover that it will need some adjustment before being applied in a live environment.
The benefit of developing your own EA is that you can understand the logic behind it much better and you can make the necessary adjustments when needed.
How to run a Forex bot to trade?
Steps to install forex trading robot in MetaTrader 4
1. Create or download the EA.
2. Select and copy the EA file.
3. Locate the 'MetaTrader 4' folder under 'Program Files' and insert the file into the 'experts' folder.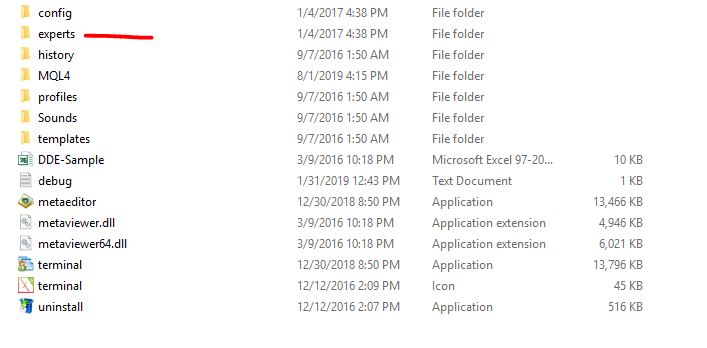 4. Open the MT4 platform
5. Find the 'Navigator' box on the left side of the platform. There will be an option that says 'Expert Advisor' – click on the Plus sign.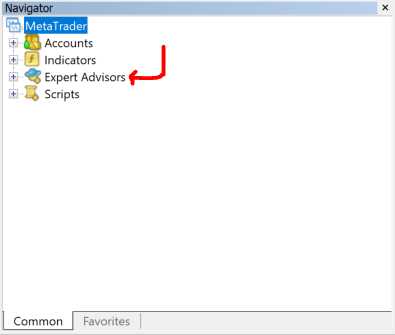 6. A pop-up box will show you the settings of the EA.
7. Once checked, click on 'OK' to enable it.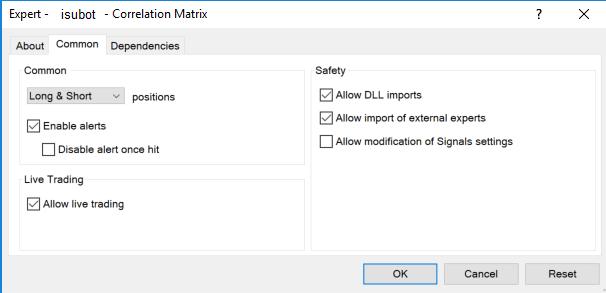 Advantages of using forex robots to trade